Growing up in the US's Midwest regions in States like Texas and Oklahoma means growing up with regular storms, tornadoes, and even hurricanes. You must help your children stay calm and collected during these situations as you go through your safety protocols.
Here's what to do.
#1. Make Them Feel Safe By Staying Calm
Children tend to respond to stressful situations by emulating their parents' responses. So, by keeping yourself calm during a storm, you can help your child better.
Ensure you have a plan that enables you to keep yourself and your family safe. Many people invest in safe rooms or storm shelters when they live in storm-prone regions like Texas and Oklahoma.
Having a plan in place can give you the peace you need to help your children feel safe.
#2. Keep Them Preoccupied
If your child is interested in science or animals, you can talk about interesting facts about storms so that you can turn it into an insightful discussion. You can also play board games and other tactile games like tic-tac-toe to keep your little one occupied.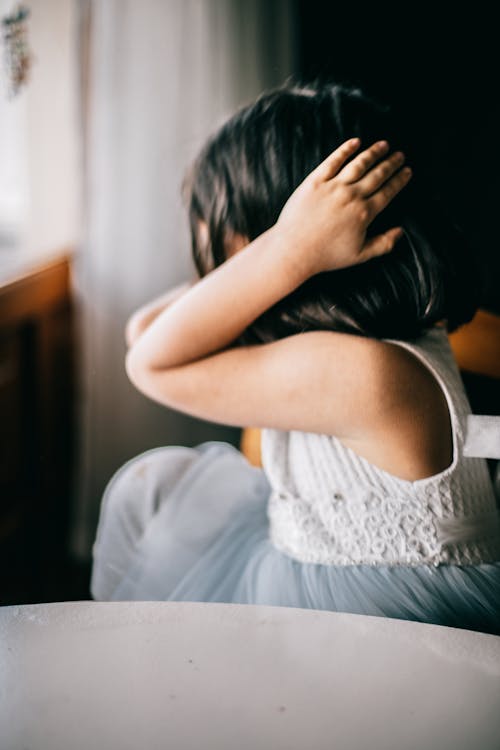 If your children get frightened during a storm, distract them by singing, engaging them in conversation, telling jokes, playing music, or some other activity.
#3. Tell Them the Truth
When you have a plan in place, let your children know what it is. If you have an escape or safe room for when the storm gets too intense, share its details with your little ones. Let them know how impact-proof your safe room is. This will help a child calm down because they know they're safe with you.
Protect Your Family with an Impact Tested Safe Room in 10 Days or Less
We, at Safe Rooms US, have been in the safe room and storm shelter industry in Texas and Oklahoma for nearly thirty whole years. We ensure our customers' safety by providing safe rooms that meet or exceed FEMA's safe room guidelines.
We operate and deliver safe rooms to Fort Worth, and other cities across Texas and Oklahoma. We can install your custom safe room in less than ten days, with installation taking merely 45 minutes.
Get a free quote from us on your safe room here. Contact us for further information here.