Disasters are unfortunately not uncommon.
When a tornado or hurricane strikes, you and your loved ones won't have time to grab the essentials and head to your safe room.
So it's essential that you keep the following in your safe room well beforehand to sustain yourselves.
Water and Food
Since up to 75% of our bodies are made of water, and we need regular hydration, it's essential to keep water in stock. Try to space out how often you drink it so that you don't run out fast, but drink water regularly to avoid dehydration.
Keep non-perishable food items in stock like canned soups, canned meats, granola bars, fruit bars, and protein bars.
A Portable Toilet
To keep the safe room's insides sanitary and because you'll need to go eventually, it's advisable to keep a portable toilet inside your safe room while you wait out the emergency.
First Aid
Prepare for possible injuries from the storm or tornado in advance so that you can treat them when you get inside your safe room.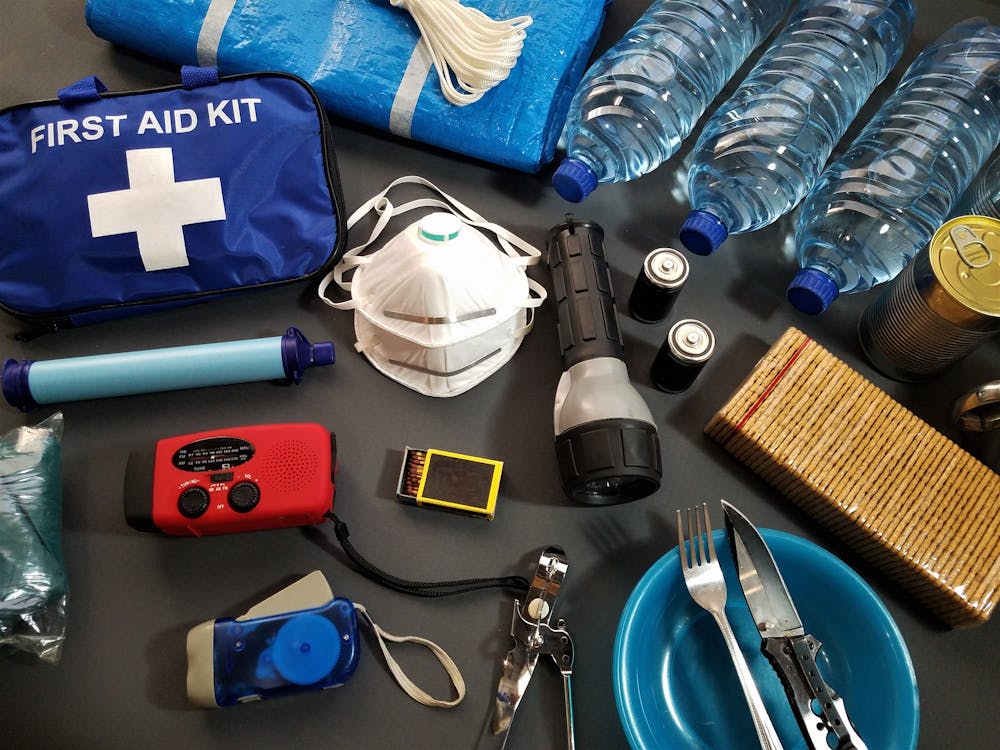 Portable Chargers
Keep fully charged portable chargers for your phones or other electronic devices in the event of a storm or other emergency.
Flashlights
You don't want to spend hours in the dark while you wait out the storm. So keep battery-packed flashlights inside your safe room with extra batteries as well.
Get an Impact-Tested Safe Room For Yourself And Your Family Now
Get in touch with US Safe Rooms to get a storm shelter in Texas and Oklahoma. All our safe rooms are custom-built, meet or exceed FEMA guidelines, and have passed the Texas Test Impact Test.
We provide top-notch tornado shelters in Plano, Arlington, and other cities in the State of Texas, as well as in Oklahoma. We can install our safe rooms in part of your existing home's garage or a separate exterior. We can build your new safe room from scratch in any size you desire, down to the last inch, as quickly as 7-10 days! For further information about our safe room services, contact us here.