Tornado Alley can be a tough spot to live in, especially during tornado seasons. Tornadoes strike anywhere and at any time, only adding to their unpredictability. To protect yourself, you can consider installing storm shelters.
Storm shelters can be of two types depending on where you are installing them. These are above-ground storm shelters and underground storm shelters. Even though both forms of shelters ensure security and protection, it is best to consider buying an above-ground shelter. Here are a few reasons to get an above-ground shelter rather than an underground one.
Above Ground Storm Shelters Don't Flood
Tornadoes often form during thunderstorms. Thunderstorms usually carry downpours of heavy rainfall. After the tornado's passing, a heavy downpour of rain often occurs. Some areas can flood due to rain as they are more prone to it.
One of the drawbacks of an underground storm shelter is that it may also flood due to the downpour of rain. Flooding can increase risk and can make the underground shelter unusable. Above-ground shelters in this scenario can protect you not only from the tornado but from flooding as well. They ensure extra protection from not only high moving winds as well as from heavy rainfall
Above Ground Storm Shelters Don't Get Buried
Tornadoes are high-speed swirling winds and, with increasing levels, can uproot trees, lift cars and rip apart houses. As they move, they pick up debris and toss it around randomly. After their passing, you wouldn't be able to tell whether there was a town or not as it'll turn everything in its path to rubble.
An underground bunker may be able to protect you from the tornado, but as it's below ground level. It can also leave you trapped under the wreckage of the damaged area. Above ground storm shelters are built such that they are impossible to uproot and aren't buried easily.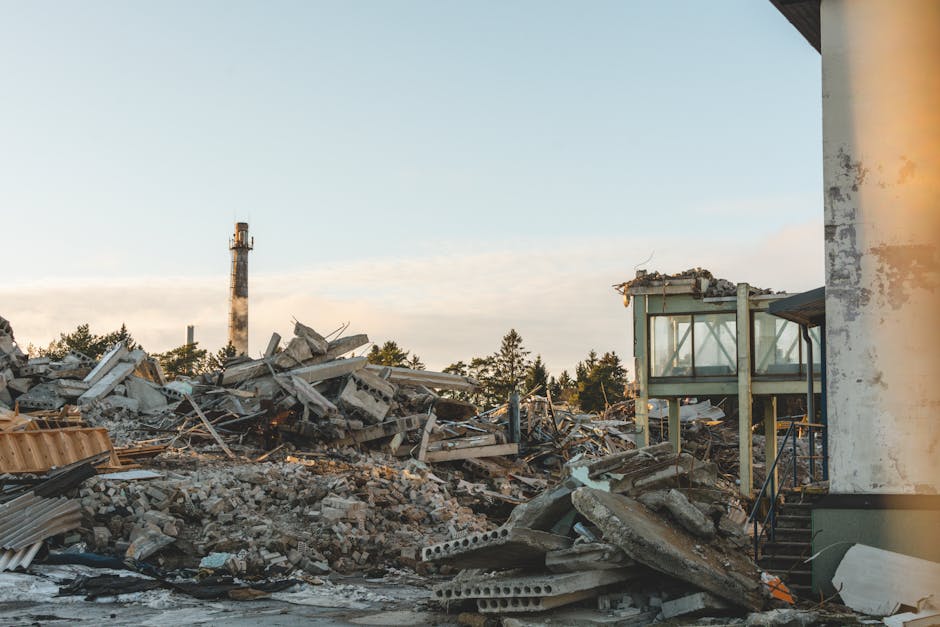 Above Ground Storm Shelters Are Pre-built And Easy To Install.
It's not all about how above-ground storm shelters protect, but they are also beneficial due to their accessibility. Underground bunkers, even though they provide protection, are not portable. Once you've built a bunker, it can only remain in that location.
You can easily install and move above-ground storm shelters. This ensures that whenever you consider changing your home. You can easily get the shelter installed in your new home. The above-ground shelter is a good investment as it can ensure your and your family's protection for a long time.
Get Your Safety Ensured From Storm Shelters By US Safe Rooms
Now that you know that above-ground storm shelters have more upsides than underground storm bunkers. Why not have us provide you with a  pre-built tornado shelter designed for your family, installed in your home?
US Safe Rooms offers you easy safe room installation with its team of experienced professionals. We design and build safe rooms of varying sizes, all according to the construction designs by PEMA. We offer our services in   different parts of Texas, including Dallas, Rowlett, Denison.
Get in touch with us to get your above-ground storm shelter installed. It only takes us an hour to install.